Professional Development
In an effort to support professional certifications and their role as government auditors, employees of the Legislative Auditor are provided the opportunity to earn Continuing Professional Education (CPE) for the length of their career and into retirement.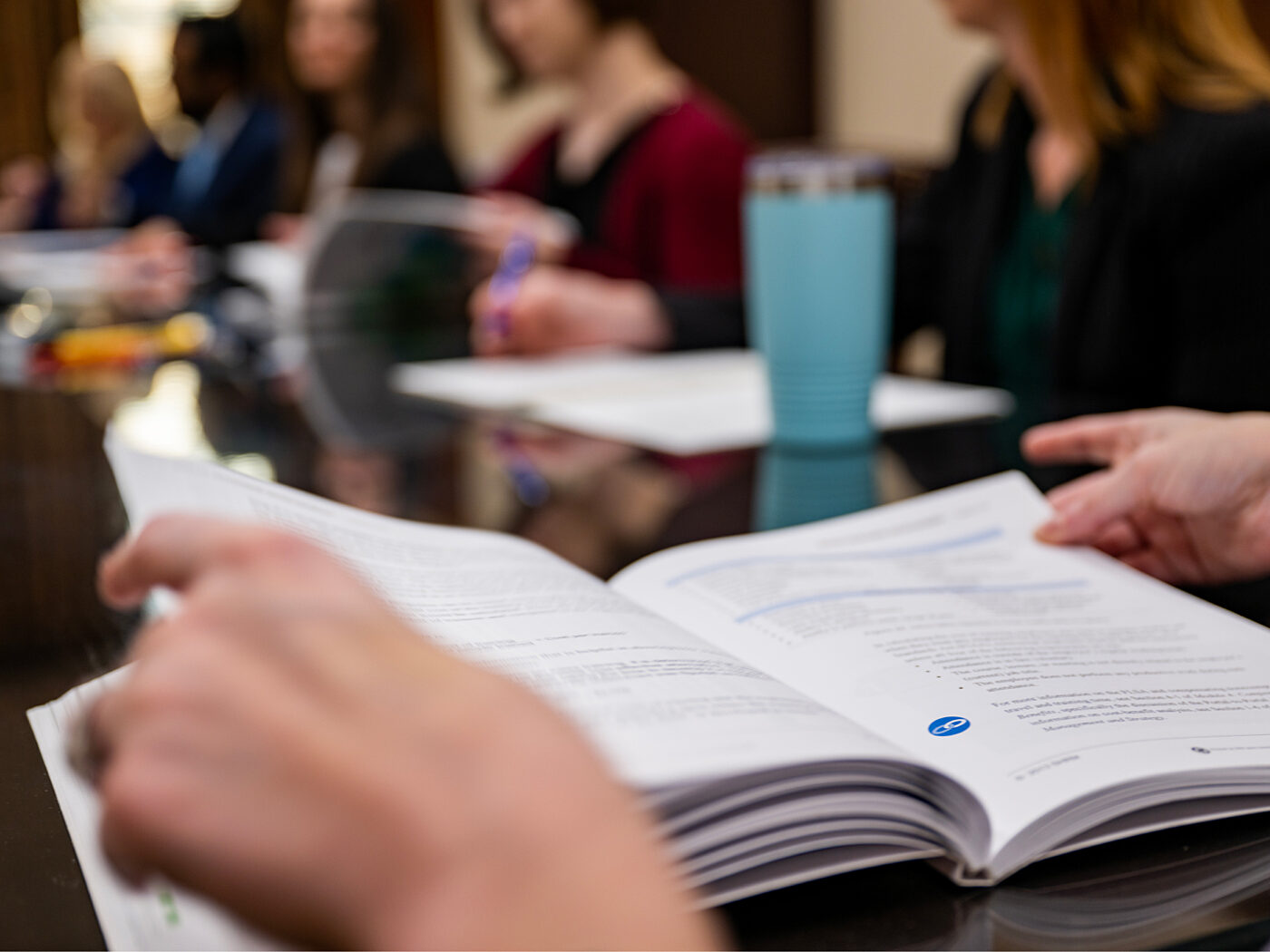 In-House Training Courses
Seminars & Conferences
Online Training Platforms
Paid Study Time
Continuing Professional Education for all Employees
Each employee of the Louisiana Legislative Auditor's office is encouraged to utilize $6000 in professional development funds towards applicable professional certifications, pursuit of further higher education and continued governmental service by those who attain such professional certifications.

The Legislative Auditor reimburses 100% for annual job-related licenses and/or certifications renewal costs for all employees. In addition to professional development funds, employees may also have access to paid study time and educational leave to achieve such endeavors.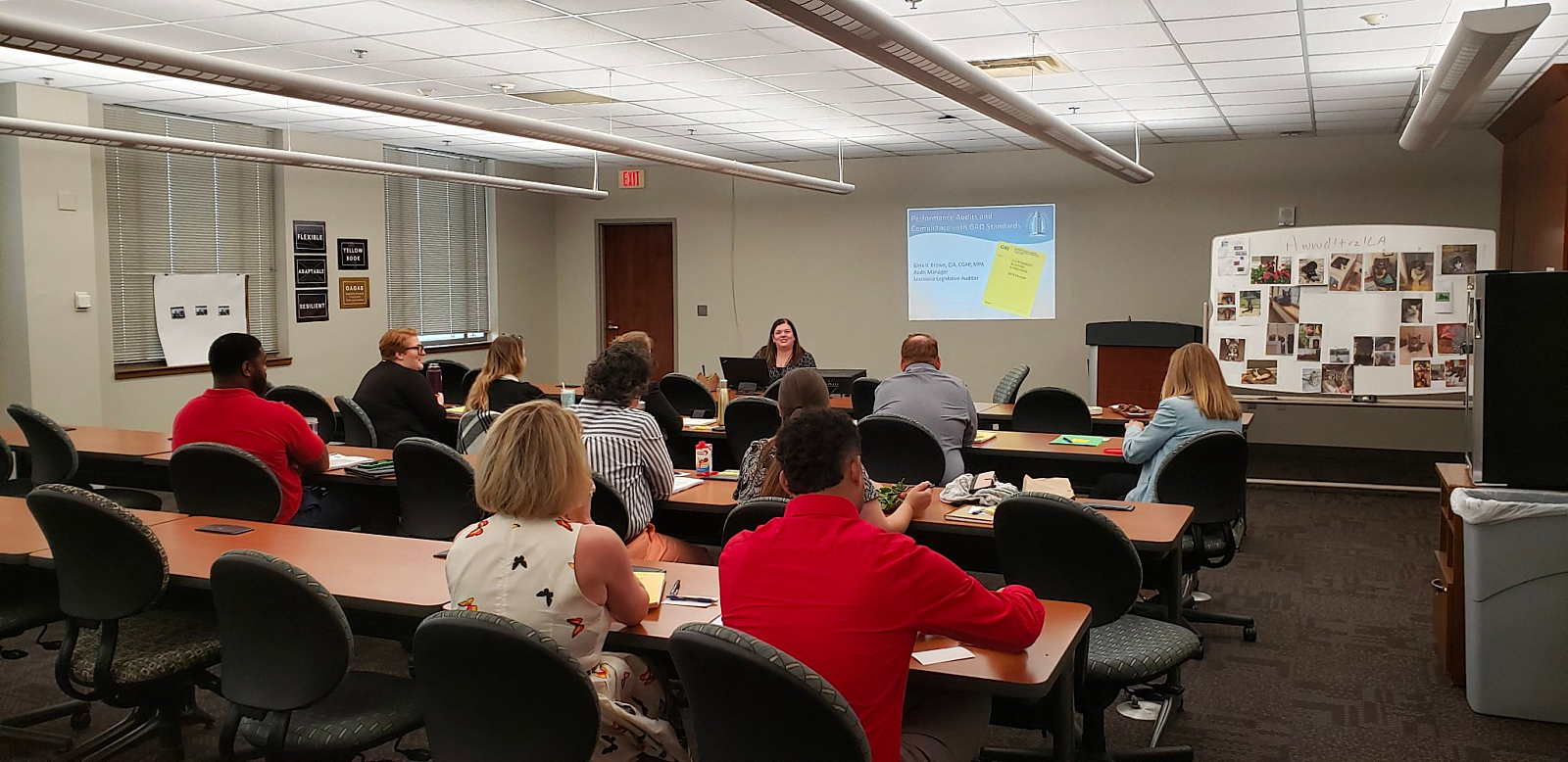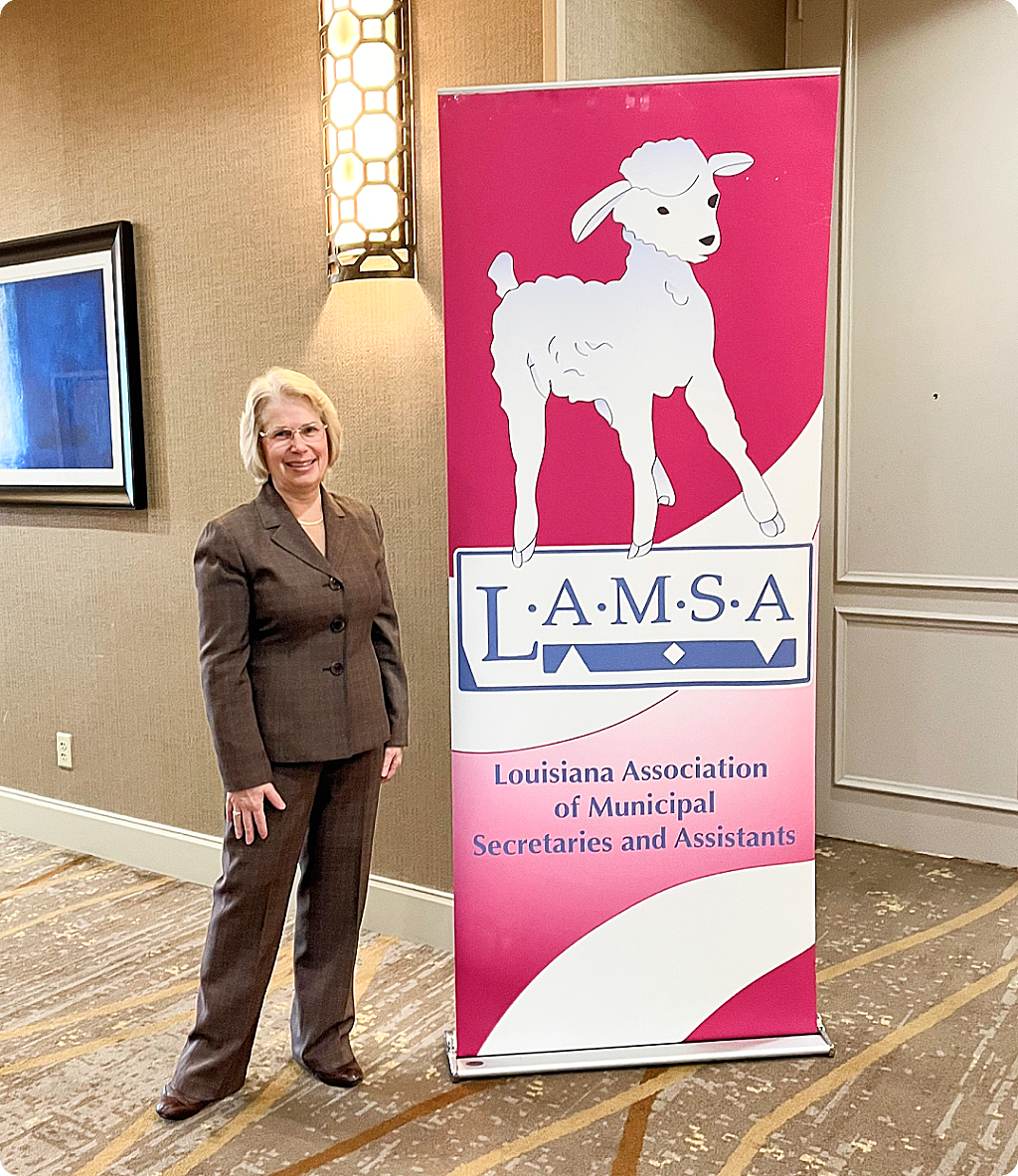 Professional Organizations and Membership Opportunities
The Legislative Auditor encourages all employees to participate in professional organizations and, in so doing, to represent the best interests of the office and the State of Louisiana. Employees are encouraged to participate in local chapters and to participate in chapter activities that enhance the image of the office, the state as a whole, and the professional qualifications of the employee.
The office provides the following support to employees who participate in professional organizations and activities:
Reimbursement of annual membership dues for any two professional organizations
Reimbursement of the cost for professional organizations. Employees may use educational leave to attend such meetings.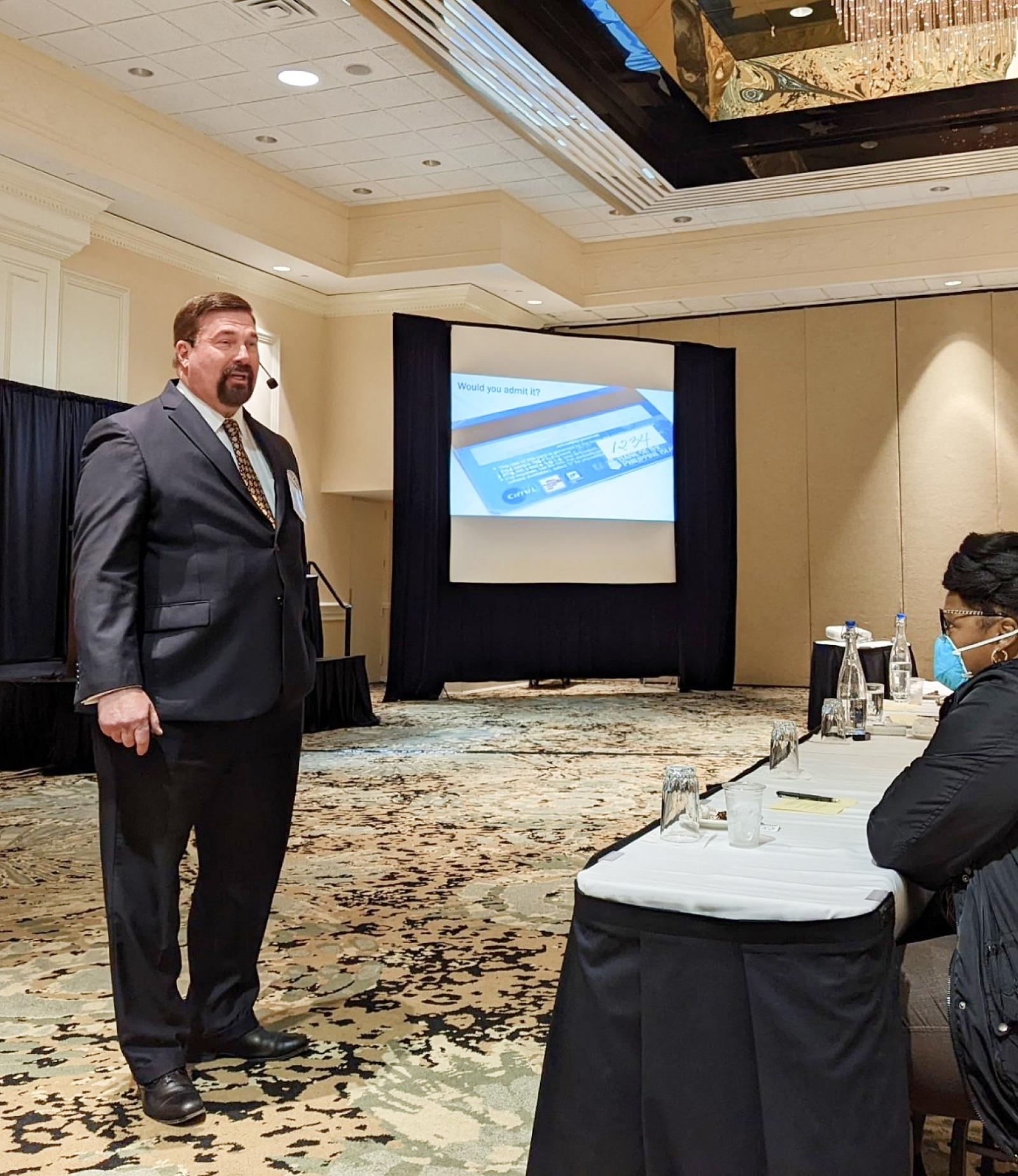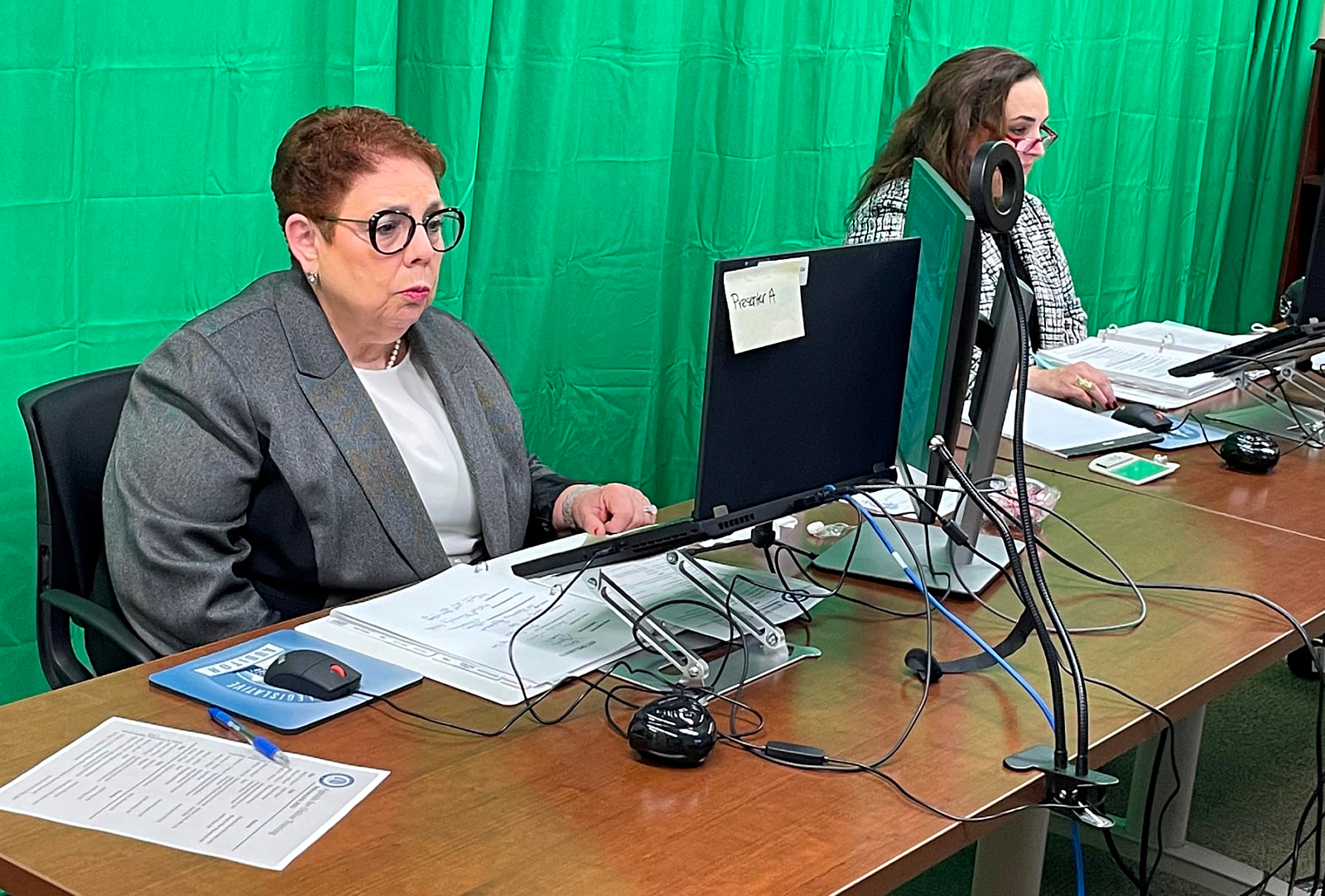 Serving on Professional Committees and Events
The Legislative Auditor encourages its employees to be active on professional committees and to serve as speakers at professional gatherings. The office allows employees leave and, generally pays expenses for such participation.
The LLA provides employees with a variety of audit-related online research resources. Such resources provide employees access to thoroughly integrated and up-to-date research materials, editorial insight, productivity tools, online learning and news updates which provide trusted answers to accounting and finance questions.
The LLA also provides access to an online legal service to provide information resources such as state and federal statutes, administrative codes and other useful legal information.